This limited edition collection includes 9 original silhouettes of cocktail and evening dresses, tunics, sarouals, and revisited gandouras, which enhance the woman in an chic and original atmosphere while remaining fluid and pleasant to wear.
8 silhouettes are exclusively for women and one is mixed.
This collection brings together the opposing forces, the natural and the supernatural, the real and the unreal, … because woman is complex and multifaceted. Each silhouette is also inspired by tales of yesterday and today. The natural is materialized by animal prints, fluid and light materials while the supernatural is expressed in the original curves inspired by reinvented fantastic creatures.

To each animal, flower, legend or myth, there is a symbolism associated with it in different cultures. I have thus blended these different natural and supernatural creatures, to create a line of which the different symbolisms reflect the multiple facets of the woman, here they are…
Dragon, energy & character of fire

Pegase, passion & agility

Paonium, elegance & prosperity

Nympheum, grace & spirituality

Stylarum, Soul depth & sensitivity

Siren, sensuality & fascination

Paradisium, love & refinement

Zebricorne, wisdom & eccentricity

Leoserp, courage & intelligence

The originality of my collection "Dream Creatures, part 1" also holds in the fact that all models are "unisize"! Indeed, all models are adjustable by means of slide and elastic systems, allowing to adapt to all the silhouettes, or to give an effect, either more bowed or more relaxed.
Tired of telling you that you will not be able to wear this gorgeous dress because you have taken or lost 2kg ???
All silhouettes of the brand Takis can be adjusted according to your sizes or your desires.
A collection of creatures of dreams and legends designed to sublimate THE dream creature that is woman.

You will find in the section "Takis' advice" "change your style at a glance", how to adjust the different silhouettes and how to give different effects from the same model.
Thanks to the different systems of slides and elastics, you can give either a relaxed effect or a more sophisticated effect to the model.
In addition, some models offer elements that can be added or removed from the model, in order to change the style and the overall look.
In short, depending on his mood, you can highlight your silhouette or camouflage it a bit.

Summer has arrived and we need vitamin colors that reboost! That is why, with my collection "Dream creatures, part 1", I wish to make you vibrate with great colors, patterns and materials.
Regarding the colors, I have chosen for you:
Soft mint : a derivative of green, avant-garde & ultra feminine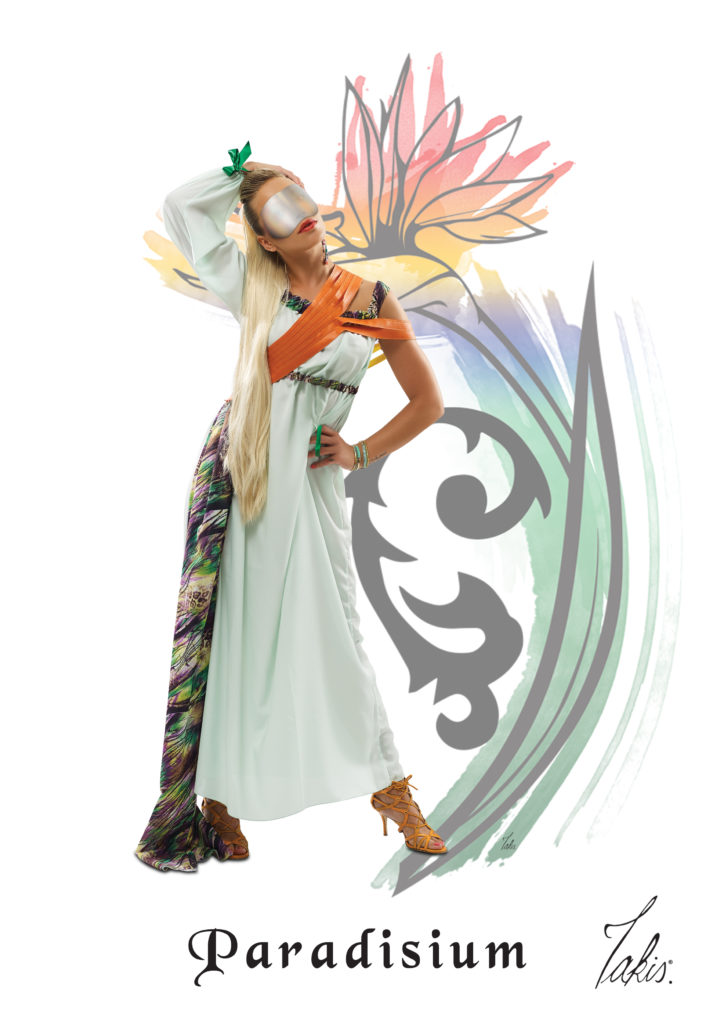 Cyber blue : a substitute of blue that gives depth & intensity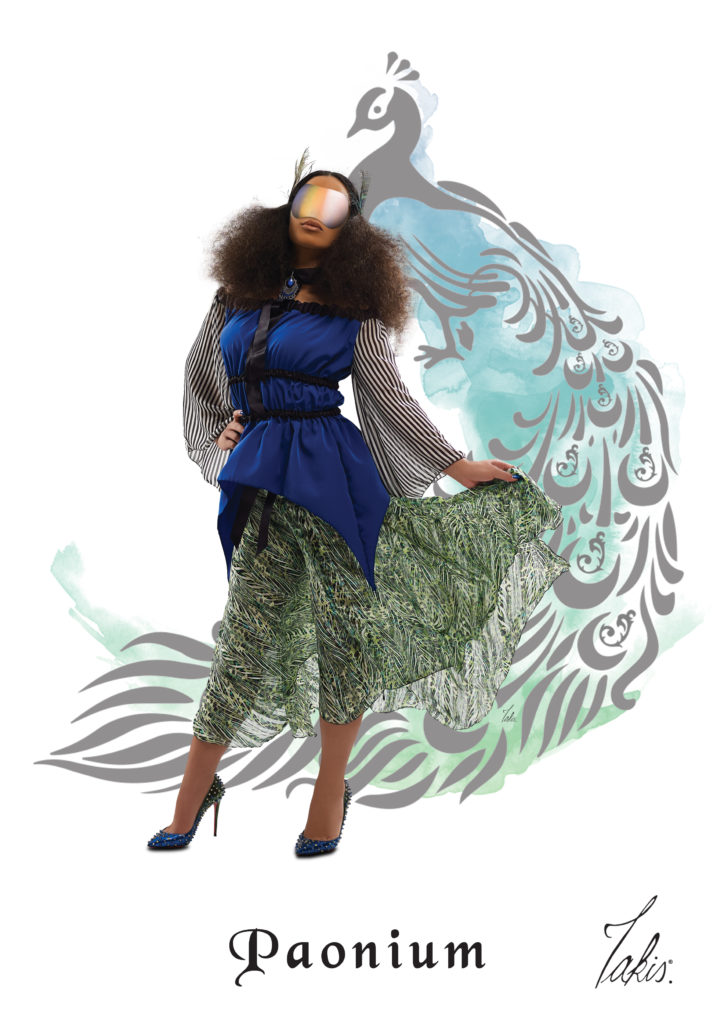 Khaki for a modern camo effect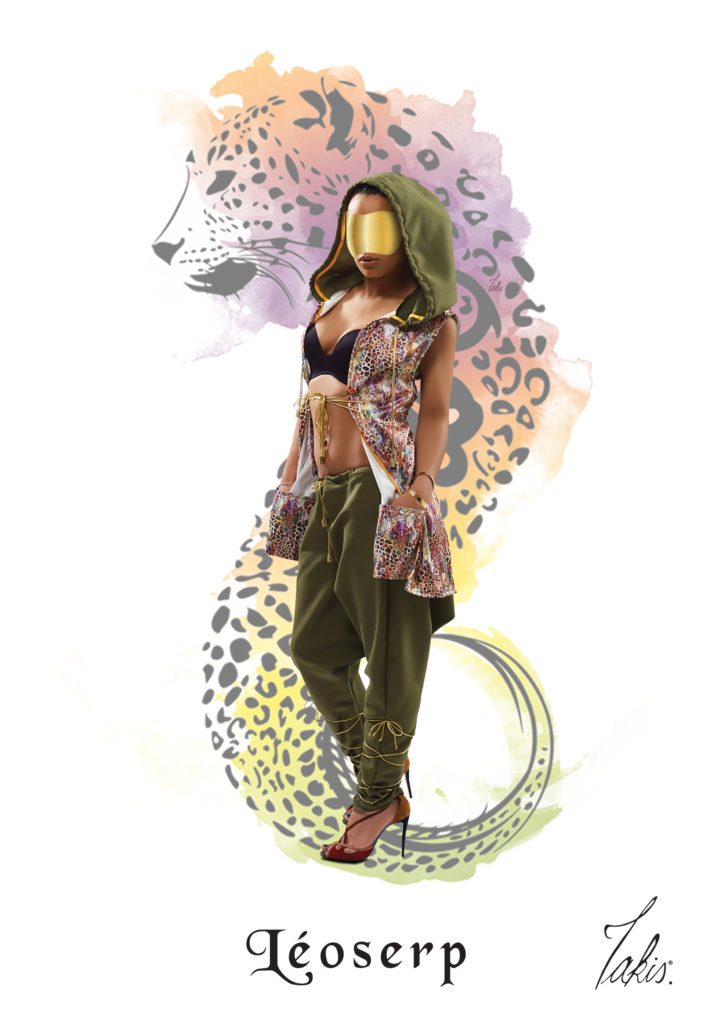 Cadillac pink, a fresh & sparkling pink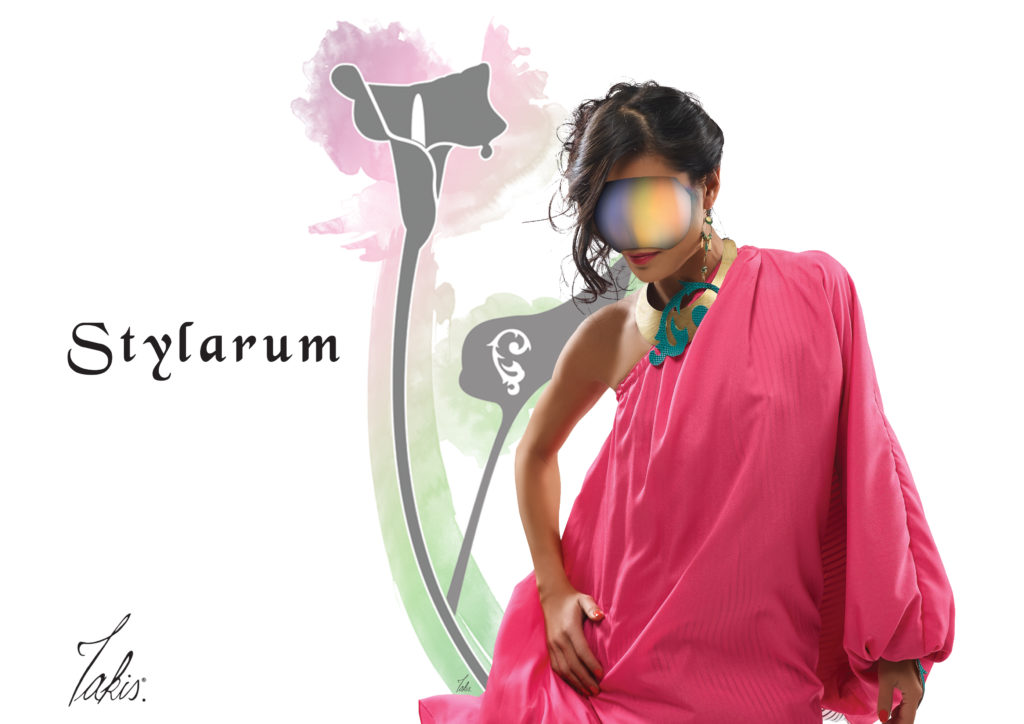 Yellow, bright & dazzling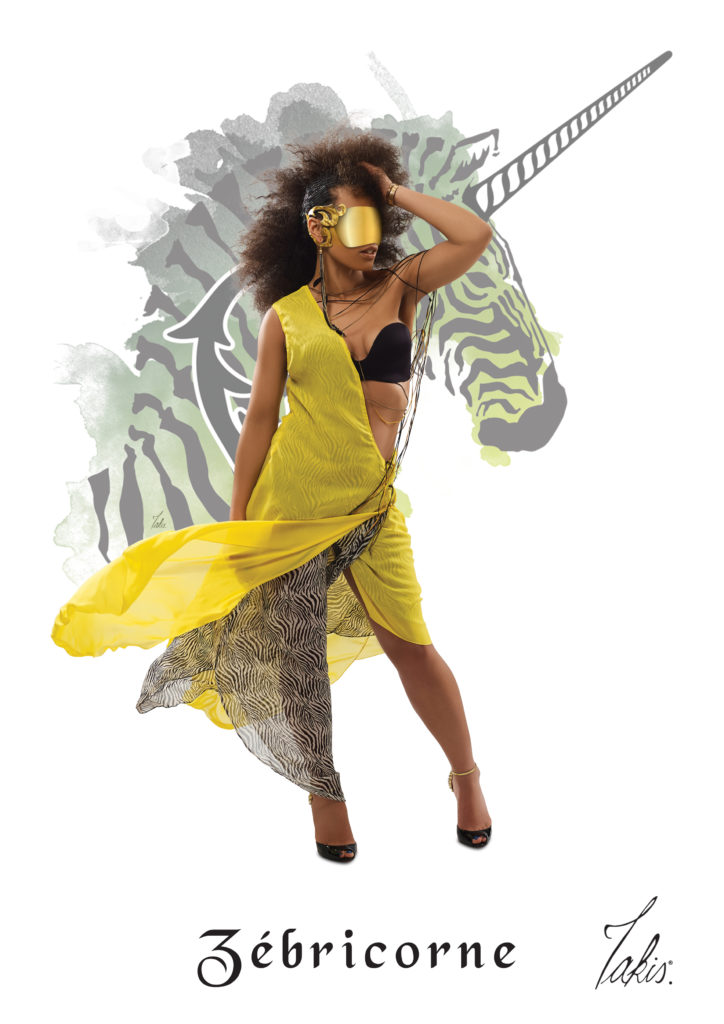 Red, sensual & heady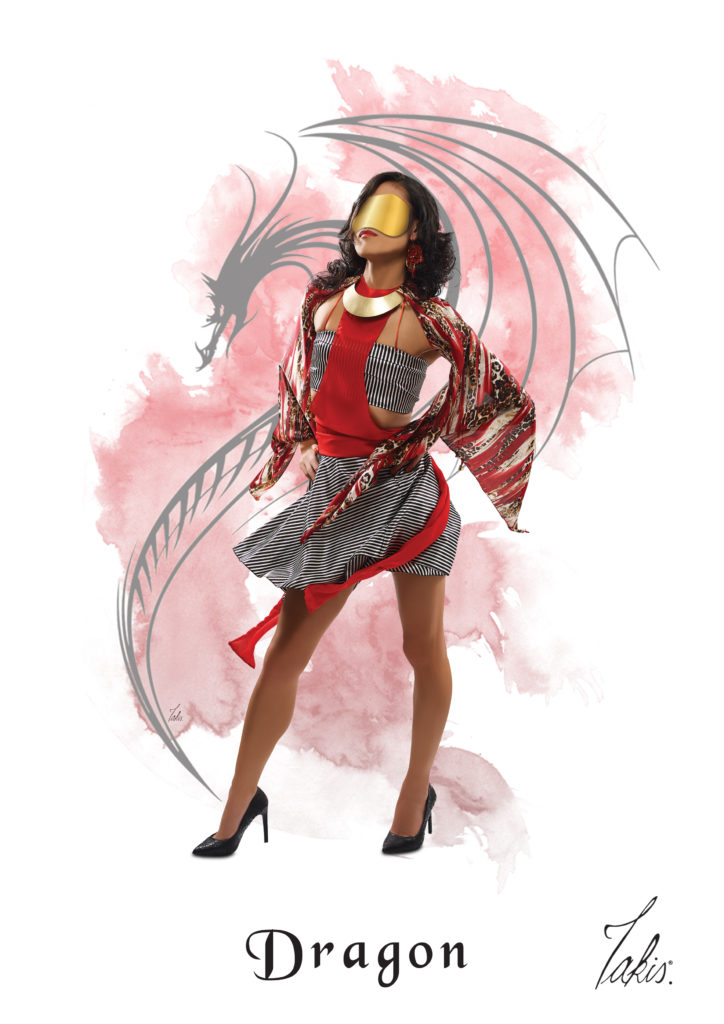 Black & White stripes, iconic & so chic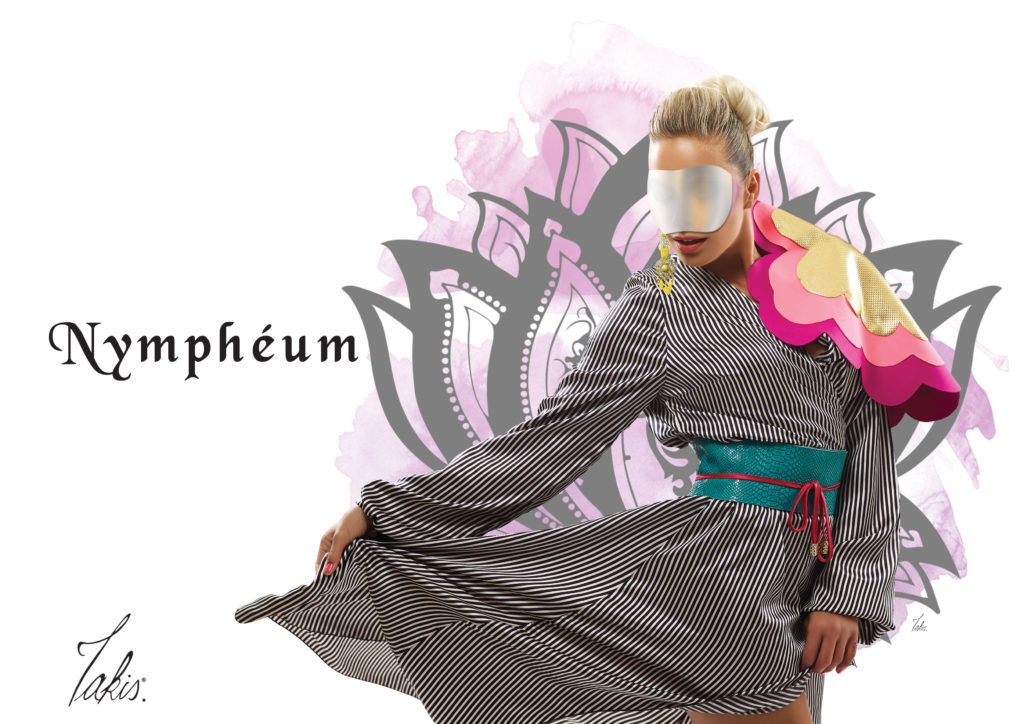 & also wild & colorful prints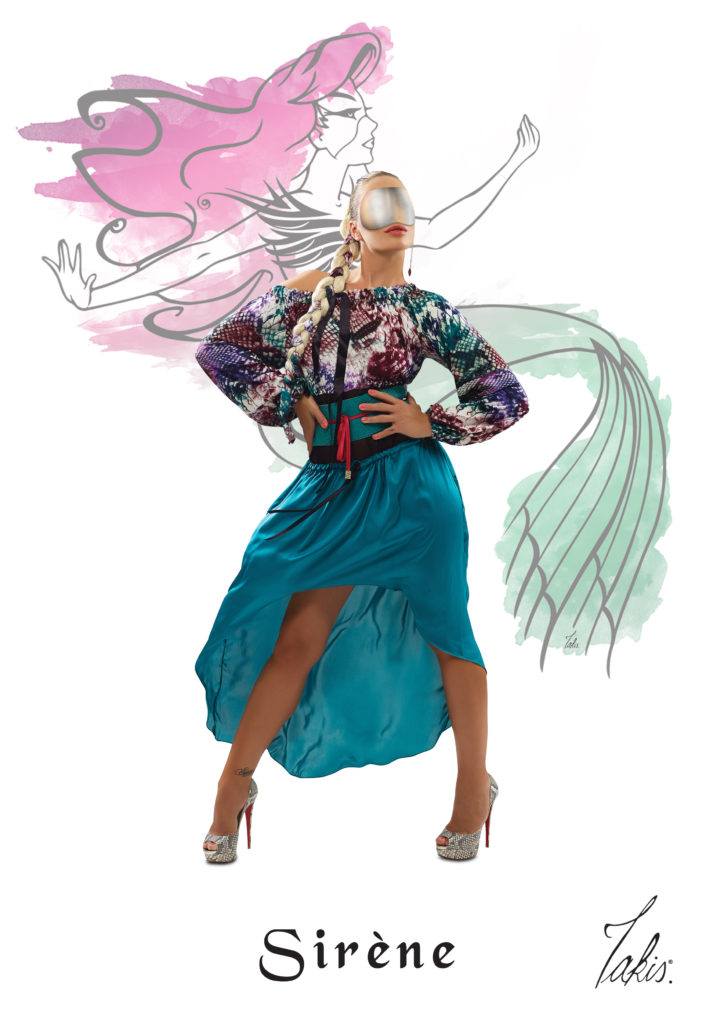 With regard to materials and fabrics, I have selected for you noble fabrics, for a "Glamor & Comfort" look: muslin & veils are combined with jerseys in a electric & dynamic fluid.
I also took the side of asymmetrical, evanescent and vaporous cuts and silhouettes that sublimate the curves of the woman.
Keep fashion-connected with Takis … Fashion, with Luxury, Fun & Sensuality